Physiotherapy is treatment that uses hands-on manual therapy, exercise therapy, physical modalities, and education to improve function and quality of life. Physiotherapists combine their knowledge of the body with the science of movement to assess, diagnose, and treat injury or disability. Physiotherapists work in various settings such as hospitals, emergency department, long term care facilities, clinics, and schools, and they treat conditions ranging from headaches and sciatica to lower back pain and knee pain. Our physiotherapists at Cohesion Physiotherapy also have extensive experience in treating sports injury and dizziness. Registered physiotherapists can provide treatment without a referral from your doctor because they are primary health care professionals. Click here to learn more about physiotherapy.
Cohesion Physiotherapy

---
Physiotherapy is what we do
Personalized · Innovative · Authentic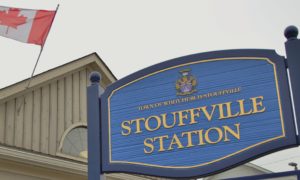 Our mission is to use evidence-based clinical reasoning combined with our innovative ideas to help our patients improve function and reach their goals. From assessing and treating patients to blogging and promoting health in the Stouffville community, our vision is to promote an active lifestyle and improve quality of life while minimizing wear and tear in order to prevent future injuries.
Address
Hours
Monday: 9:00am – 6:00pm
Tuesday: 1:00pm – 6:00pm
Wednesday: 9:00am – 6:00pm
Thursday: 1:00pm – 6:00pm
Friday: 9:00am – 1:00pm
Saturday: 9:00am – 1:00pm